Promotional Offers Monday
It is the holiday season again and we are likely to be spending money for gifts for friends and family.  In that case, I'll breakdown below some promotions that can put money back into your pocket.  Meanwhile, when shopping you can still invest in your future.  If you strategize your spending, you might even gain award travel for near or future vacation to get away.
Online Shopping?
Cashback portals are excellent way to get cashback on your online purchases.  The aggregator Cashback Monitor list portals that give best offers for cashback, travel miles/points, credit card points, or other points.  You enter the store you plan to shop at, and then simply click link with best offer and sign up (if necessary).
How to Get Cash Back on Online Shopping
From that portal, then go to store you plan to shop at.  When, you make your purchase you'll get back the rate advertised.  Here are some portals I use quite often:
Little Nuggets
Ibotta sometimes has nice promo offers when you are new to sign up or link through them to destination website.  Take for example, if you go onto Ibotta and sign up for 1 year of Amazon Prime, you'll get a $20 Amazon gift card from Ibotta.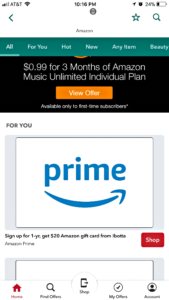 They also have offers where if you shop on Jet.com, you'll get 5% Cash Back.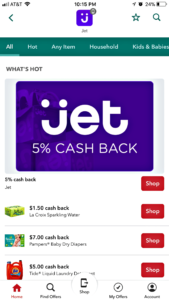 Walmart Savings Catcher allows you to scan/enter a Walmart receipt and it'll automatically search competitor prices for those items and if the competitor is lower, Walmart credits you the difference.
Honey is browser extension that automatically finds and applies coupon codes at checkout on thousand of sites.  Sometimes I have found, I can stack these rewards with cashback rebates from going through aforementioned cashback portals like an Ebates.
Invest In Your Future
You have already prepared to spend that money, but during that time would you miss $1, ¢0.05, ¢0.25, etc.? Probably not.  There is service called Acorns that rounds up your purchases to nearest dollar and when you hit $5, it triggers that amount to be invested in diversified stock portfolio you select.  Easy-peasy, right!
Little Nuggets
Acorns has a nice little feature called Found Money , where they have partnered with several companies that can help jump-start your investing as they put a percentage of purchase back into your account when you shop from Acorns to destination store.  For example, notably, Nike invest 5%, Blue Apron $30, Jet 2%, Apple Music $5, Old Navy 2%, and so on and so on.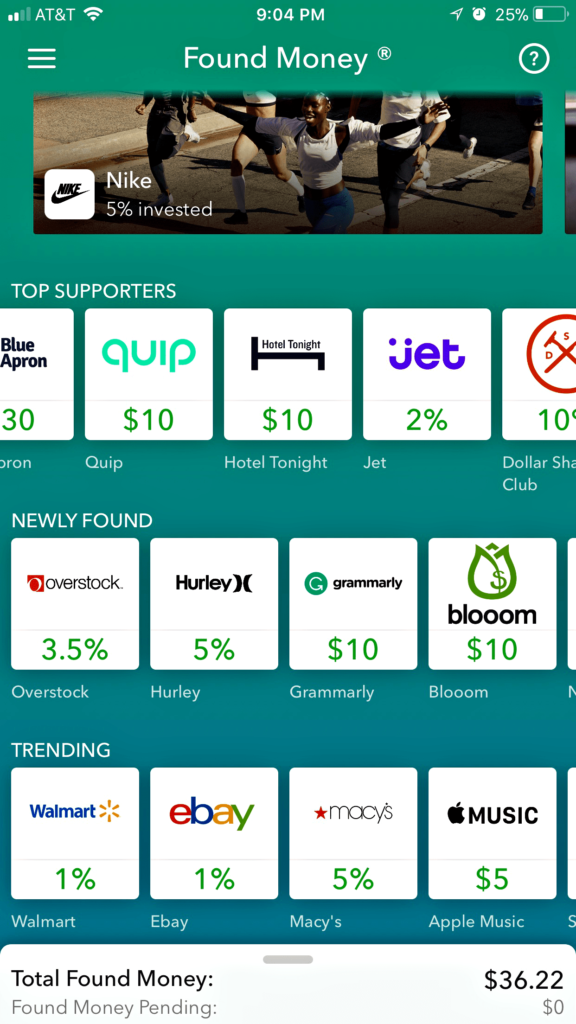 Rack Up Points/Miles Stash
After Christmas your funds may be tapped out, but you might still be able treat yourself to vacation if you play your cards right, your credit cards that is!  Credit card sign-up bonuses can give you boost you need.
Here's some great cards to sign up for now that give great bonuses if spending threshold is hit within defined time frame.
Starwood Preferred Guest Business
American Express Gold Business
AAdvantage Aviator Red World Elite
Keeps Dibs On Your Credit
While you are shopping so are the criminals looking to imitate you.  There is greater protection you get by using a credit card versus a debit card, but you can keep eye too. Use a free service like below:
They'll give you your credit score and monitoring alerts on any activity to your credit.
You might be so burnt out after all that shopping, you wish the bills would manage and pay themselves.  That's where Debitize comes into play.  It will set aside the money from your account as you spend on credit cards and then schedule and pay the bill when it's due automatically.
Free FICO Score and Credit Report Services
In Closing
Further information is mingled throughout this post with more detailed information from previous blog postings.  I personally use every single promotional offer on this post actively in order to help me save money, invest, get award travel, and monitor my credit.  These offerings do provide referral bonuses to me (sometimes for you as well) in form of cash or points when you from my readership sign up and use them as well.  Your support helps to make this blog happen and I thank you in advance for helping.