AAdvantage Aviator Red Limited Time Credit Card Offer
Sometimes card companies throw award travel enthusiasts like myself a gimme.  I just signed up and was approved for this sweet credit card offer from Barclaycard for an AAdvantage Aviator Red credit card.  This is what constitutes as a quick victory for award travel without needing a spending plan.  The reason being that there is no large minimum spend.  Often, promotions for signup bonus are like spend $3000 in 3 months in order to get 60,000 points.  Not this time though!
The Promotional Offer
In fact, it's just one purchase within 90 days and paying the $95 fee that get you 60K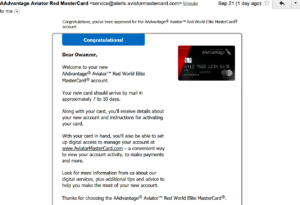 AAdvantage miles.  You literally can purchase a pack of gum and get these miles.  Also, according to Walla.by valuation of AAdvantage miles, the default value of one AAdvantage mile point is ¢0.0209.  So, these points are hypothetically worth at least $1254 (60,000 × ¢0.0209) in flights on American Airlines or its alliance partners.  Points can be used for domestic or travel abroad.  I thought the offer so good that my wife should sign up for it too.  That would help to bring my stash of AAdvantage miles if added to my current balance to 177,628 miles and my wife's to 60,000.  If the $95 annual fee is of concern, my blog post, "2 Ways To Reduce Credit Card Annual Fee", gives some suggestion how to get around this.

4 Flights?
A couple could both sign up and easily get a quick 120,000 AAdvantage miles.  That could mean free travel with companion domestically or abroad.  If you could find round trip tickets for approximately 30,000 points each, that's 4 flights.
I don't know how long this offer may last, so you might want to jump on it like yesterday!  The card comes with other nice features which you can see below: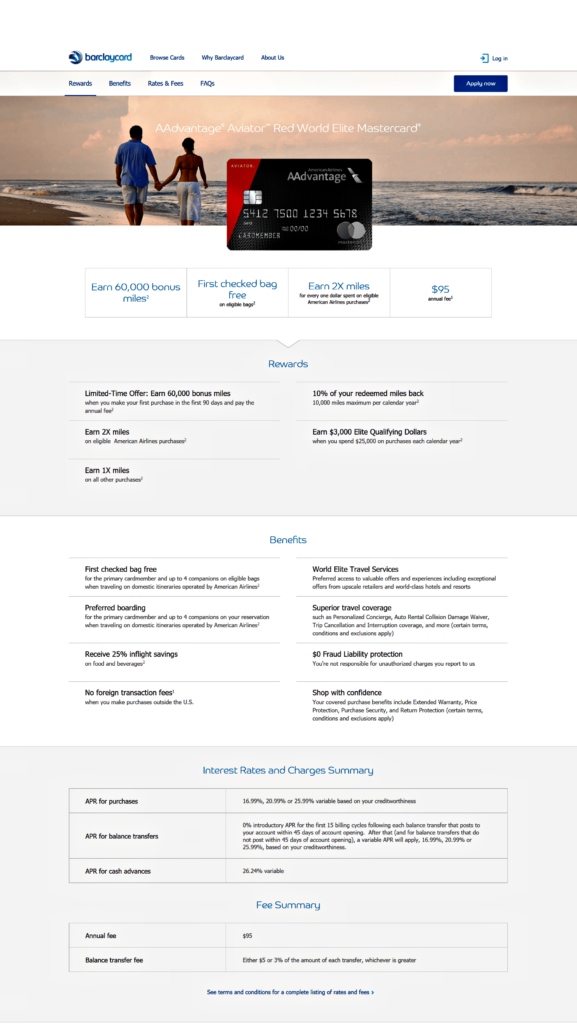 In Closing
If you have a good credit score of 700 or better, I don't see why you shouldn't take a shot at adding this credit card to your repertoire.  You can see your credit score here for free on Credit Sesame or Credit Karma.  If you haven't signed up for another Barclaycard within the past year, you have a good chance to be approved.  You could be on your way to that next trip you have planned on American Airlines via this bonus, in addition, potentially saving $1254.  I know what I would do or did, what about you?